A History of Cenac Towing Company
Cenac Towing Company is one of the great American success stories in the history of the marine transportation industry. Dr. Jason Theriot's new book explores the legacy of this pioneering company.
For three generations, the family-run company became the premier towing and barge carrier for the oil and gas industry along the Gulf Coast and throughout the Mississippi River Valley. Its dedication to customer service, performance excellence, and technological advancements in tugboats, push boats, and tank barges speaks to the fundamental principles of the "Cenac Way" of doing business.
This business philosophy embodies the highest standards of ethics and equipment maintenance known in the industry. These core values, established by the founders nearly a century ago, have been imbedded in the people and culture of Cenac Towing through time. This company history captures the legacy of this Louisiana-based towing company and honors the people who built it.
Read the Story of Cenac Towing Company in WorkBoat Magazine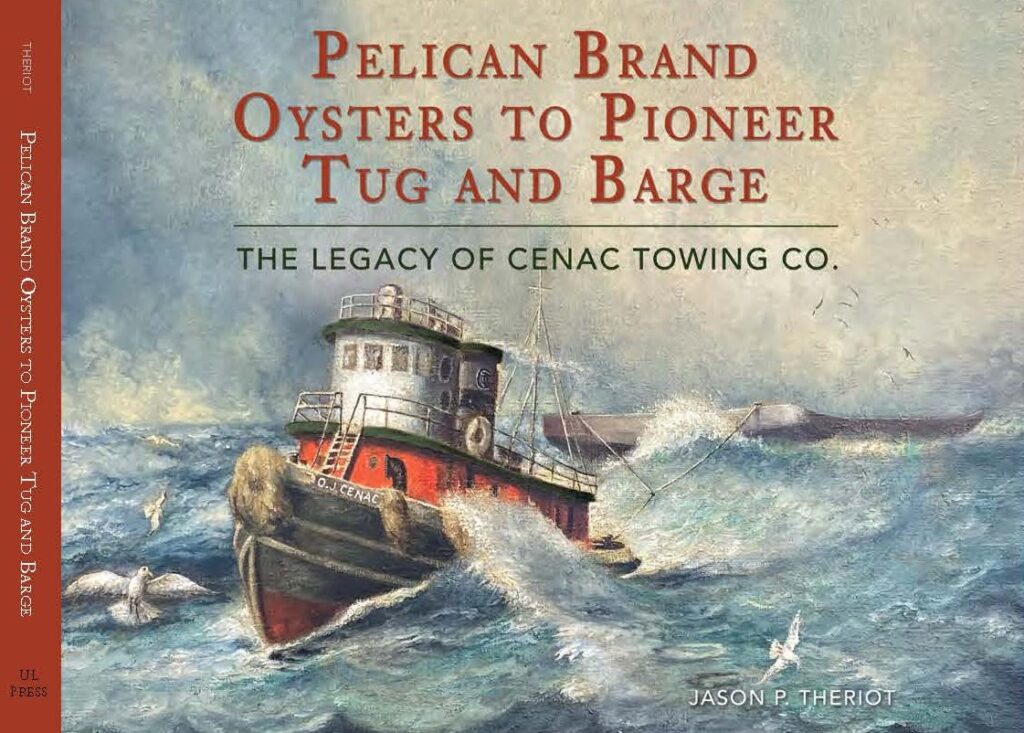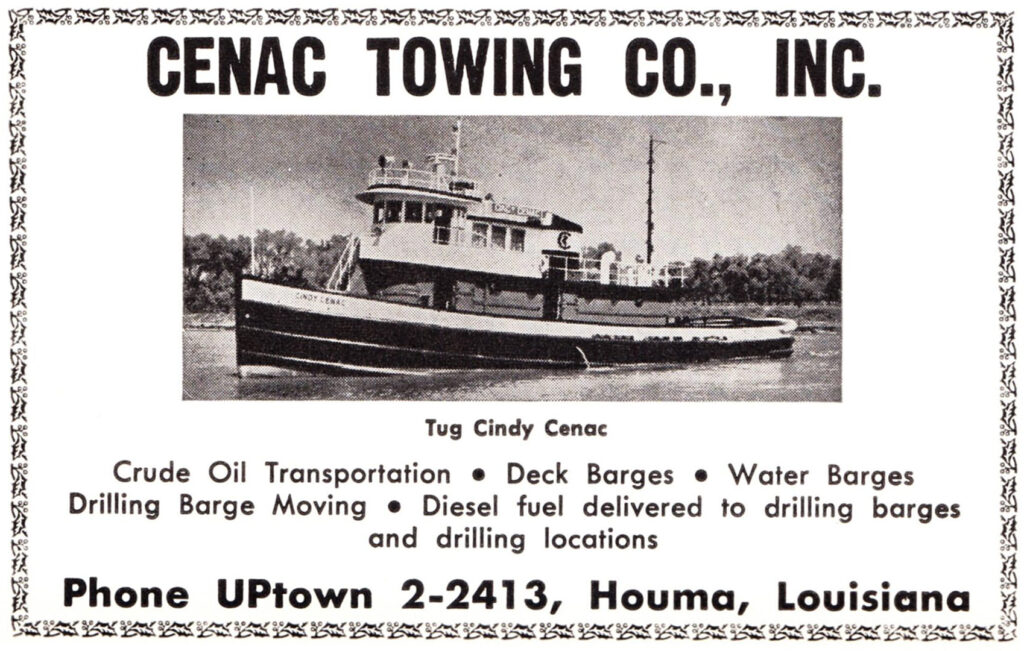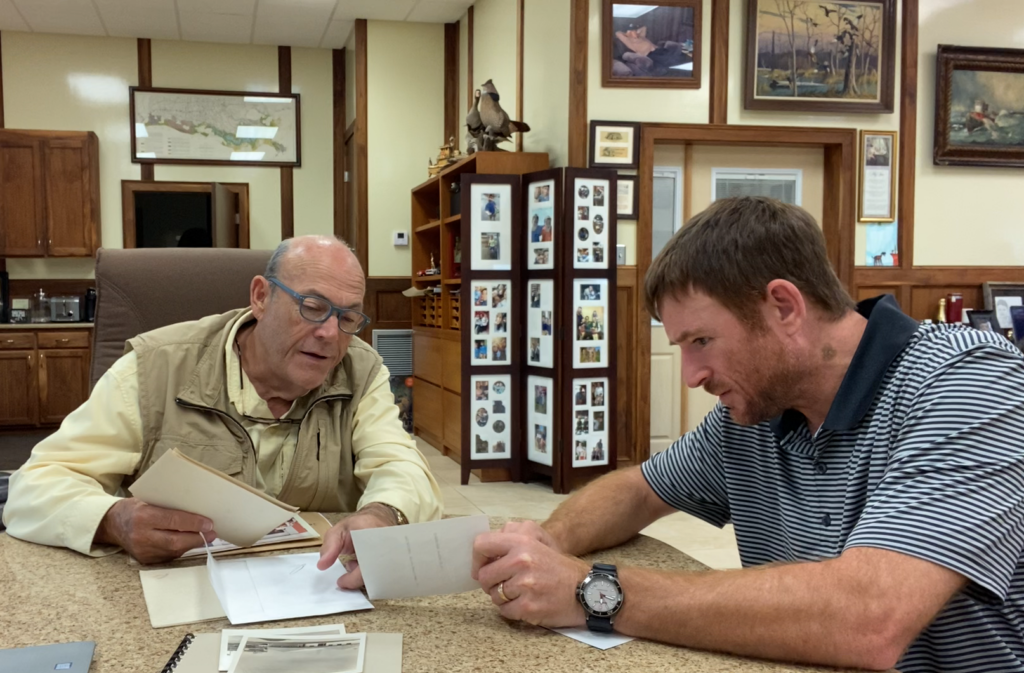 Author Jason Theriot worked with company president Benny Cenac to develop the framework for this book that captures the amazing evolution of Cenac Towing Company and preserves the legacy of its founder, Ovide Jock Cenac (Benny's grandfather)
"This is a family story rich in imagination, business courage and innovation; and of family drama, too. From the founding of the company in 1927 by Jock Cenac and its first use of wooden oyster haulers to serve the oil industry in its watery infancy in Terrebonne Parish, to its emergence as a world class, high tech water transportation giant, under the creative leadership of grandson, Benny Cenac, this is an awesome story worth reading and worth celebrating as a vital element of the rich history of our state and its people."
Billy TauzinFormer United States congressman
"The history of Cenac Towing Company, its formation, development, and successes, is another example of generational maritime ingenuity by a member of the Cenac family in a leadership role. Our ancestor, Jean Pierre Cenac, became a successful entrepreneur on Terrebonne Parish lands and waters. His descendants, eight generations, marched with the times and guided the family businesses from oysters to oil and more. Arlen Benedict Cenac Jr., his hard work, humble familial philanthropy, and financial accomplishment is best described in the same way as was his great-great-grandfather. Jean Pierre Cenac would have been proud, as are all of his living descendants."
Dr. Chris CenacAuthor and local historian
"Jason Theriot's history of Cenac Towing explores how a family fishing business transitioned from oyster luggers in the 1920s to state-of-the-art, multi-million-dollar tugboats in the 2000s—and thrived for nearly a century in the most adverse of industries, the ever imploding, exploding oilfield. This book provides intriguing details of the Cenac family's enterprising, obstacle-overcoming saga."
Woody FalgoustAuthor of Rise of the Cajun Mariners
Previous
Next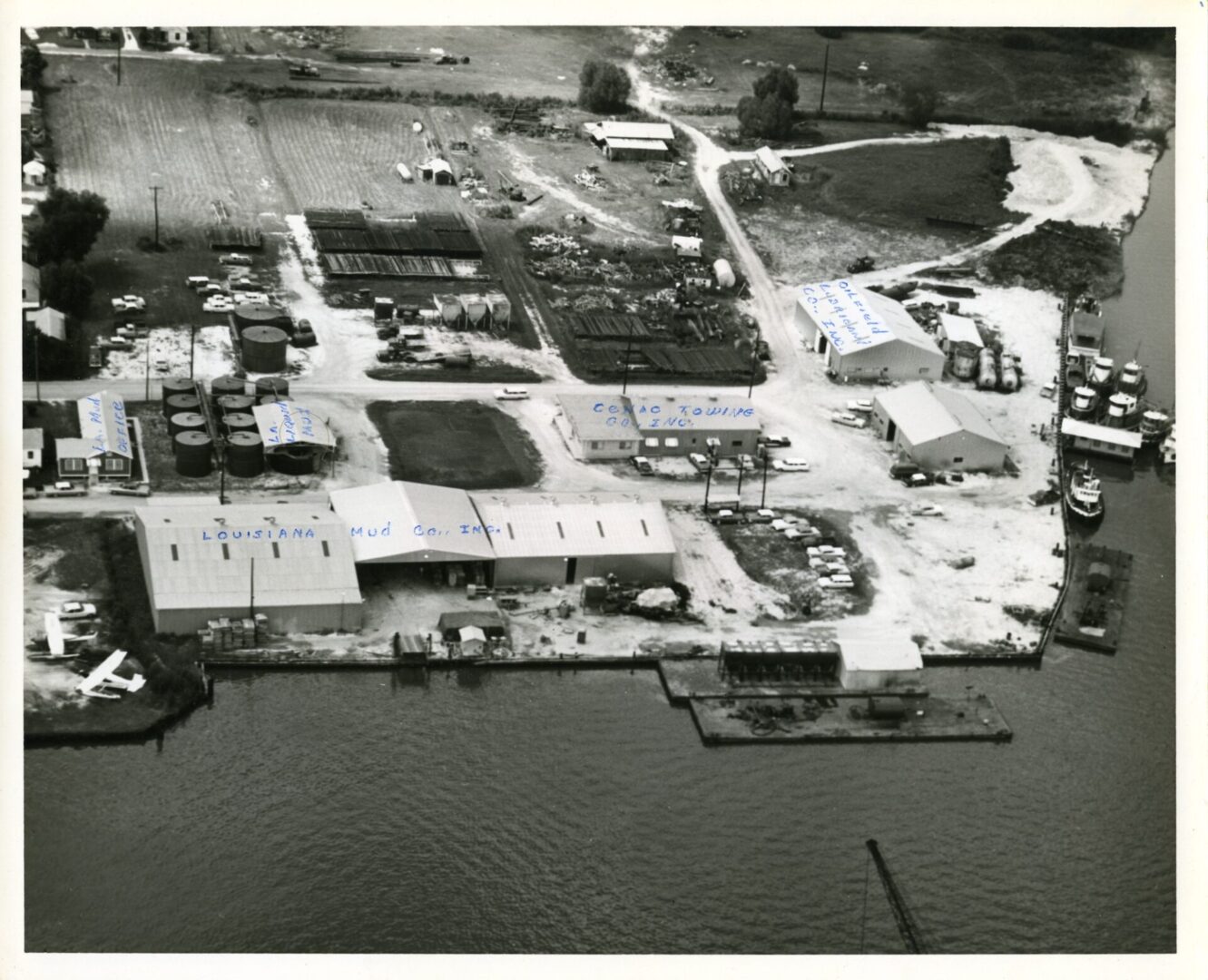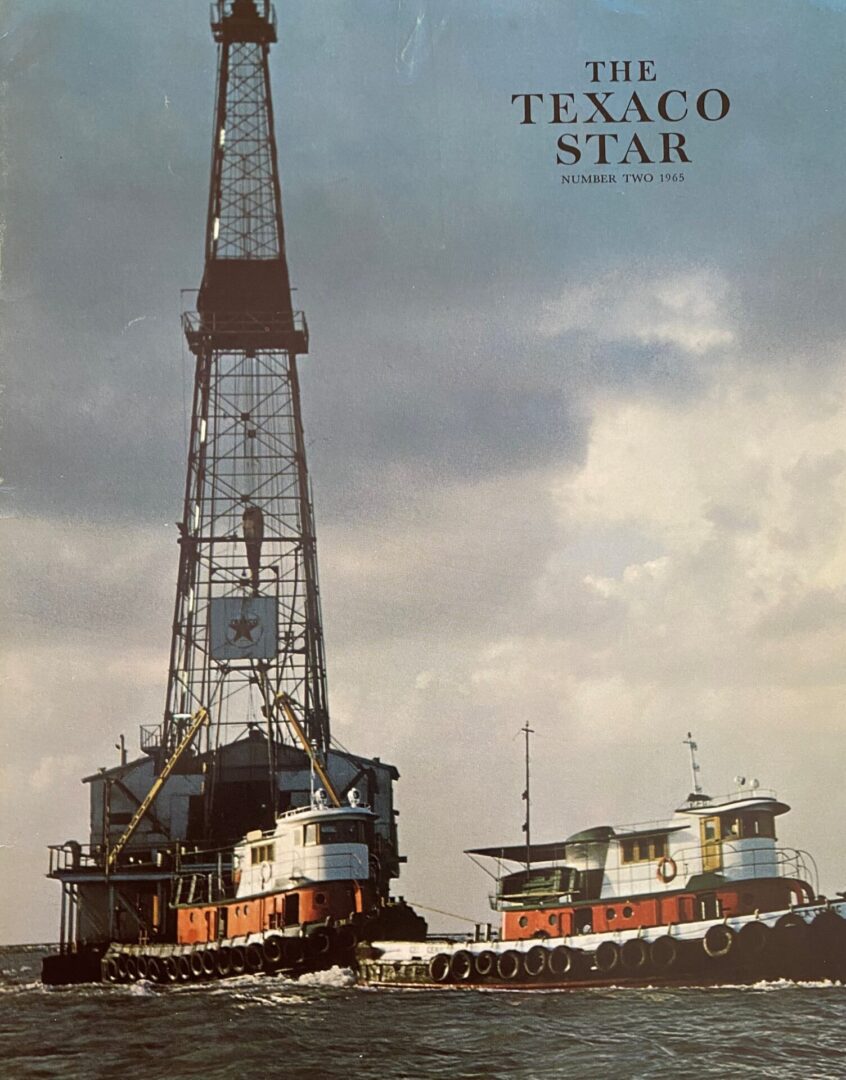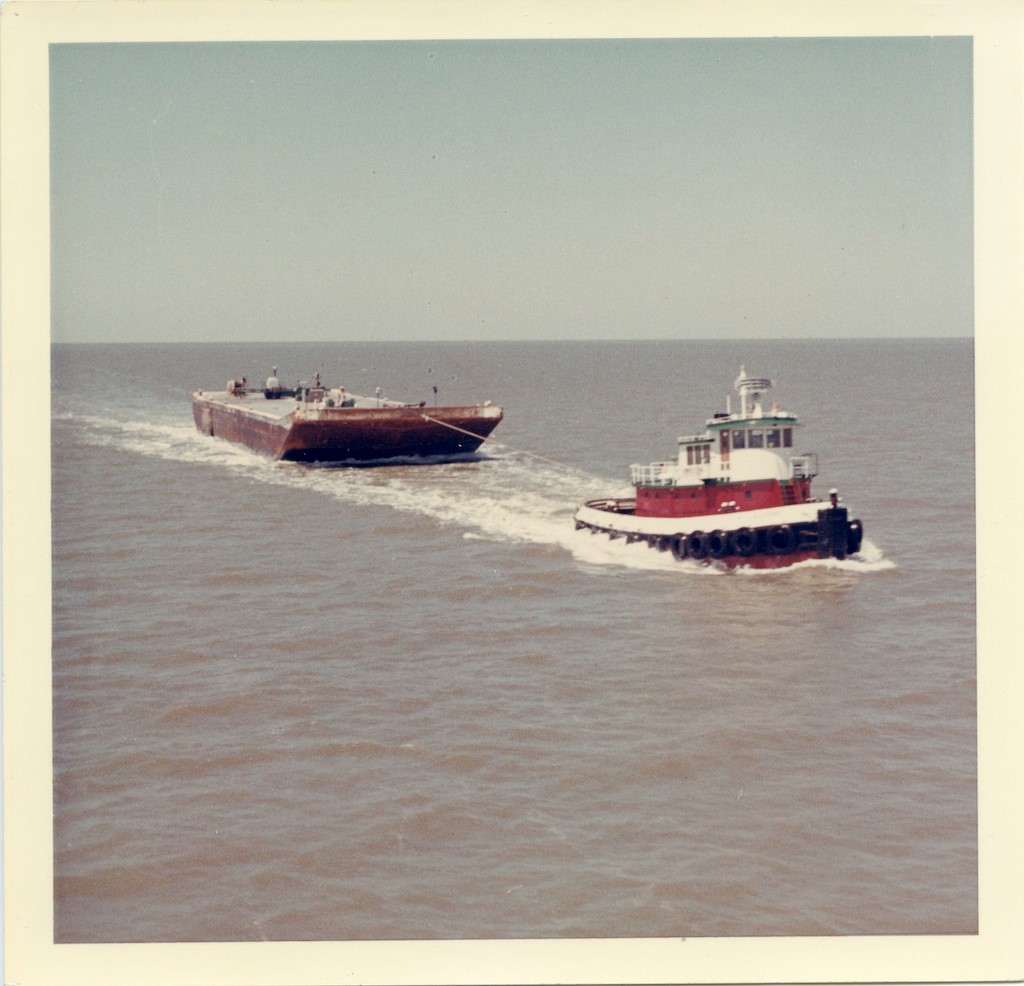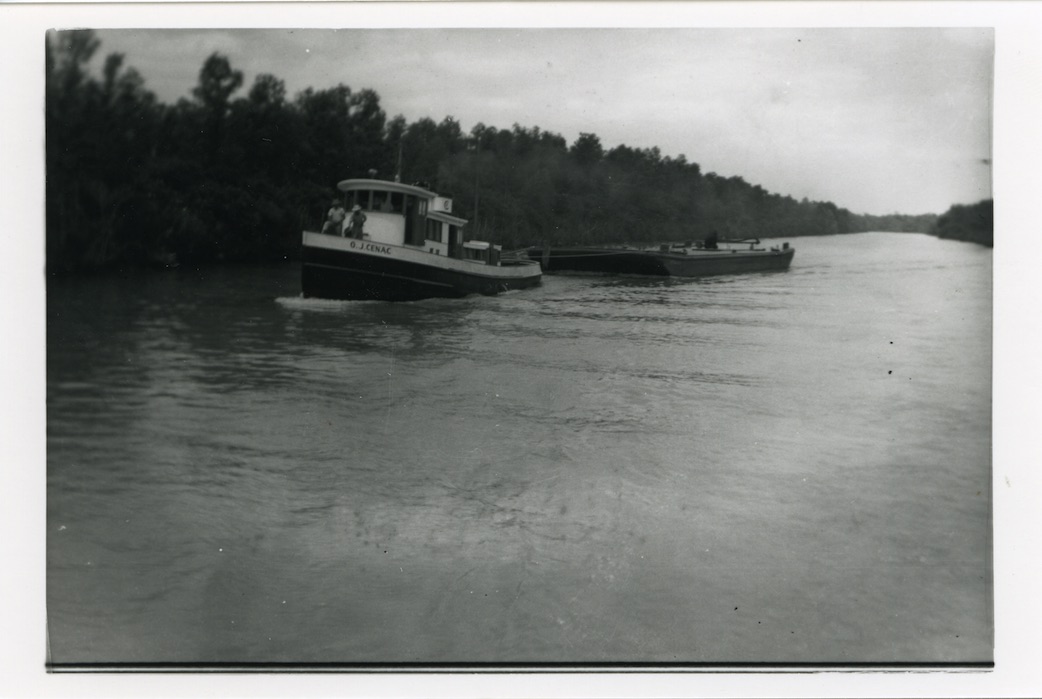 Previous
Next


From Pelican Brand Oysters to Pioneer Tug and Barge: The Legacy of Cenac Towing Company is published by UL Press and will be released in December 2020. For more information, visit the author's website and the UL Press catalog