For 20 years, Dr. Theriot has been recording oral history interviews with people about their lives, family background, military experiences, and careers. Capturing personal stories are key to writing and producing quality memoirs and family histories. We use the latest in digital recording technology (audio and video) and have the capability of transferring and restoring old analog tape and VHS recordings to digital.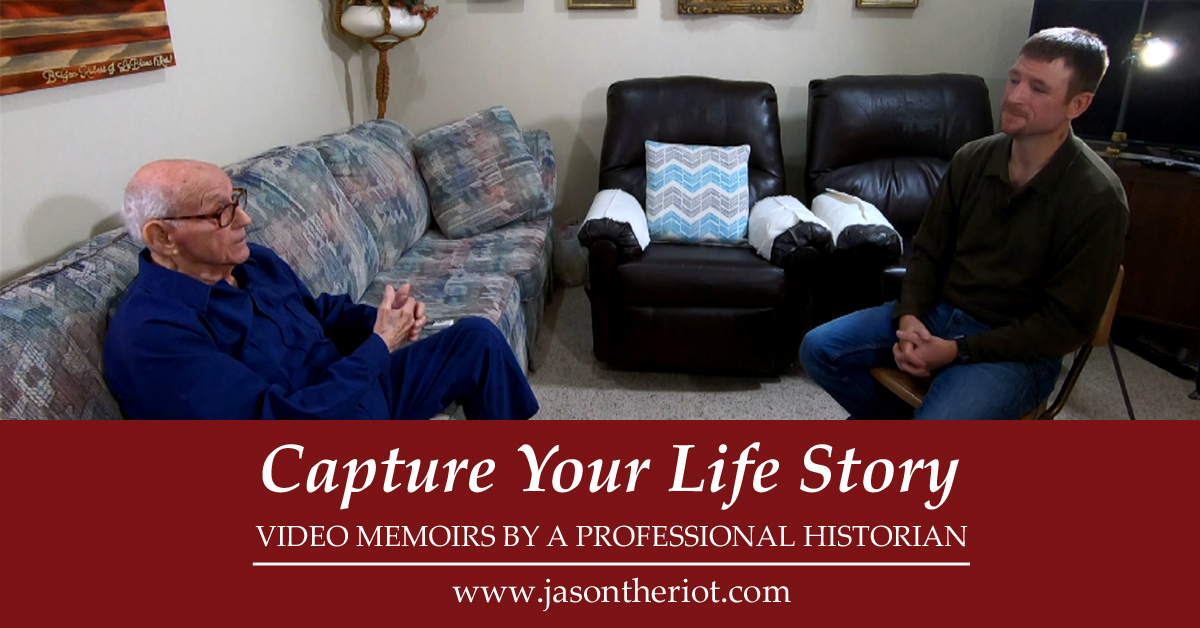 Life-Story Video
We create a mini-documentary video of a person's life story utilizing oral history interviews and family photographs. These professionally edited 30-minute videos are ideal for capturing family history, veterans' stories, and career highlights.
Life-Story Videos Interview session (approx. 2 hrs)
High quality 30 minute edited "Life-Story" video
Includes 10 scanned images and theme music
DVD/Thumb Drive delivery
Package Price: $950
Robert Sakowitz Life Story project
Robert Sakowitz is a legend in the retail business. For three generations, his family-owned and operated Sakowitz Stores was arguably the most well-known and respected high-end department stores in Houston and parts of Texas. Historian Jason Theriot interviewed Mr. Sakowitz about his career and family-run business during the height of post-war prosperity in Houston. Check out this edited clip from the 2019 interview.