Stories of the French-Speaking Cajuns of World War II
This is a condensed edited version of the pilot Podcast show featuring Brig. Gen. Robert LeBlanc.
The Frenchie Podcast is dedicated to the stories and legacies of the French-speaking Cajuns of WWII, as told by the veterans themselves. During the last two decades, historian Jason Theriot has recorded oral history interviews with several WWII veterans from Louisiana who used their bilingual abilities as interpreters and translators in overseas military service. These Cajuns, like their Acadian ancestors, grew up speaking French. But for many young Cajuns, speaking French in school in the 1920s and 1930s was not allowed. The state-sanctioned policy of "English only" in schools sought to do away with this so-called "back-country language."
Young Cajuns who spoke French at school in the '20s and '30s were often punished; many grew up ashamed of their language and culture. Society tended to view the Cajun French language as a handicap, and the people who spoke it, as low-class citizens. All of that change during WWII when these same Cajuns arrived in French-dominated territories, like North African and Europe, where their French-speaking abilities proved invaluable to military operations. This had a profound impact of their sense of a Cajun identity.
What emerged from this unique wartime experience was a long-lost pride in their heritage. When the army needed bi-lingual interpreters, they called on Frenchie to bridge the language gap.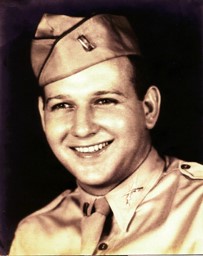 Episode 1: Robert LeBlanc - OSS
Bob Leblanc, a native of Vermilion Parish, served as a liaisons officer with Special Forces Detachment No. 11 in the Office of Strategic Services (OSS). He came ashore in Normandy with Gen. Patton's Third Army and led a small advanced team behind enemy lines to coordinate activities with French resistance fighters. His ability to not only speak French, but to read and write it, gave him distinct advantages in the military. He also served in China with the OSS and later became commander of the Louisiana National Guard. This episode features excerpts from three separate interviews with Bob LeBlanc over a fifteen-year span.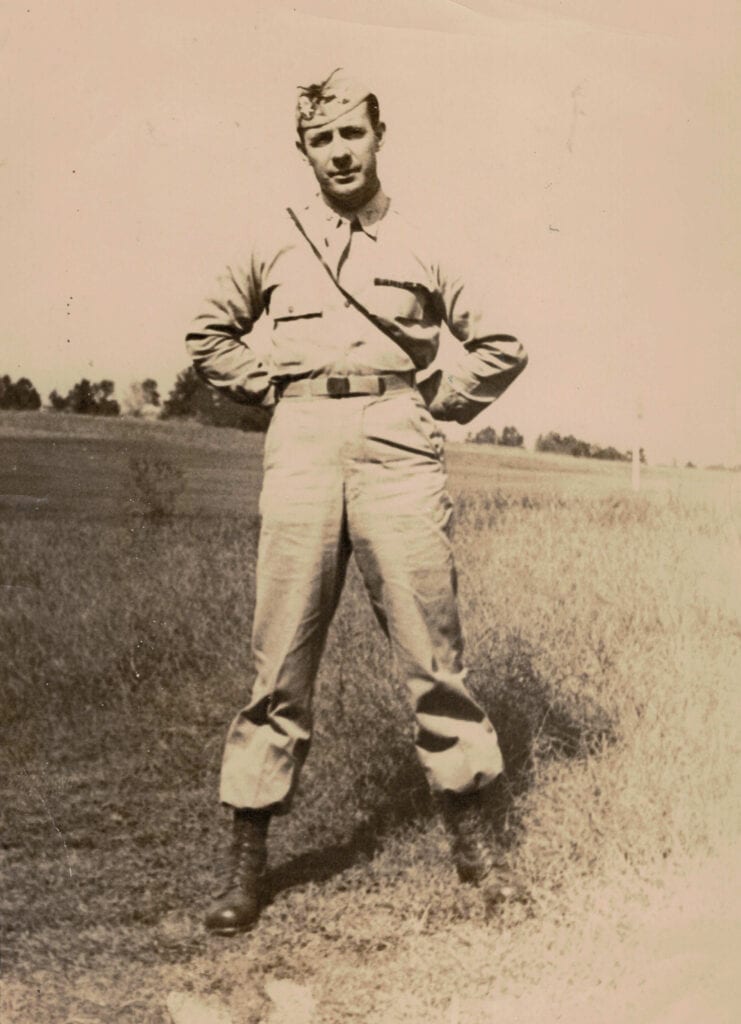 Episode 2: Sam Broussard - OSS
Sam Broussard was born and raised in Breaux Bridge, LA, and served as an intelligence officer with the Office of Strategic Services (OSS). He came ashore on Omaha Beach on D-Day as the intelligence officer with the US First Army. He led a special forces detachment unit throughout Normandy and Brittany on various missions alongside French resistance groups behind enemy lines. From France, he led additional missions in Belgium and Germany with Belgian underground forces. This episode includes excerpts from two interviews with Sam from the 1980s, including an interview done entirely in French.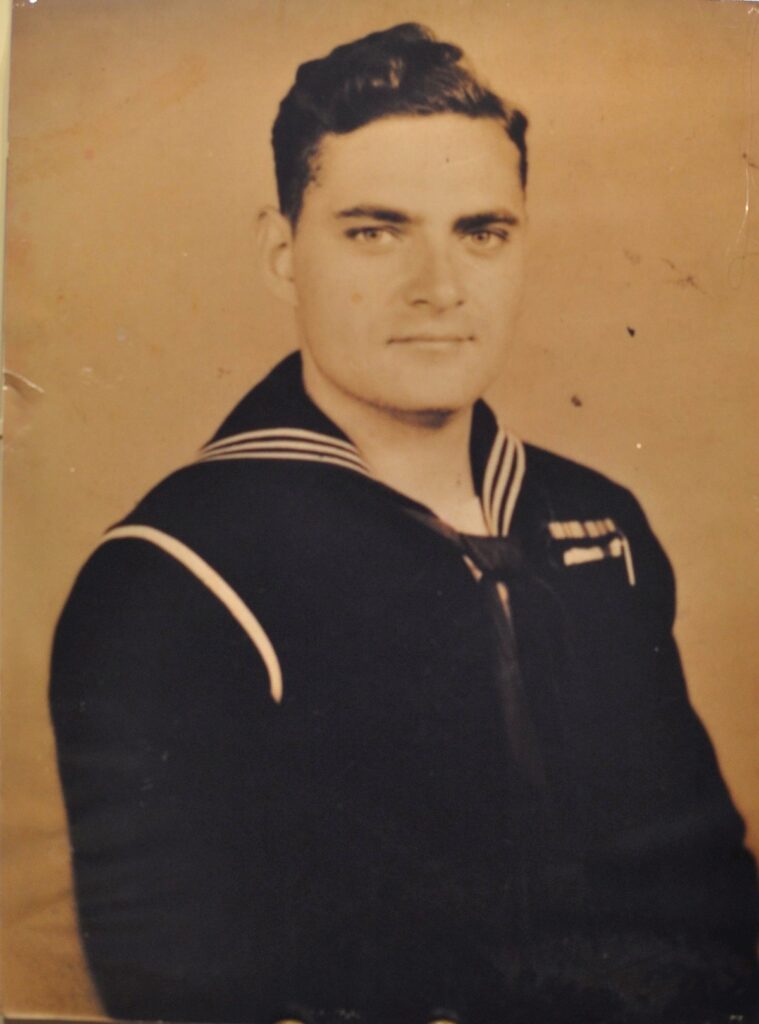 Episode 3: Cajuns in the Navy
In this episode, we transition from the front lines to the high seas, and feature stories from Cajuns who served in the US Navy. These Cajuns had the occasion to speak their native French to other Francophones while in the Pacific or onboard ship, and some were actually engaged in interpreting for military commanders with French leaders. This episode features stories from Willis Granger, Jonas Perrin, Ovide Lancon, and James Warren David who had a distinguished career in the navy and served as an interpreter for a vice admiral.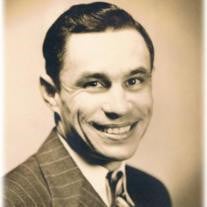 Episode 4: Bernice LeJeune—Interpreter
In 1941, Bernice LeJeune was told by the army that his Cajun French language would be of "no use to the US military." Two years later, he found himself on the shores of North Africa assigned as a French Interpreter for an American colonel. LeJeune traveled with this colonel all throughout the Mediterranean Campaign and helped maintain liaisons with the French people and the French army at the famous battles of Casino and Anzio in Italy. His Cajun French language served him well; it kept him from the front-line fighting in the foxholes and helped to bridge the communication gab among allies during the crucial Italian campaign. Claude Broussard and E. J. LeBlanc—two other Frenchie Cajuns who fought in Italy—share their stories of combat as well in this episode.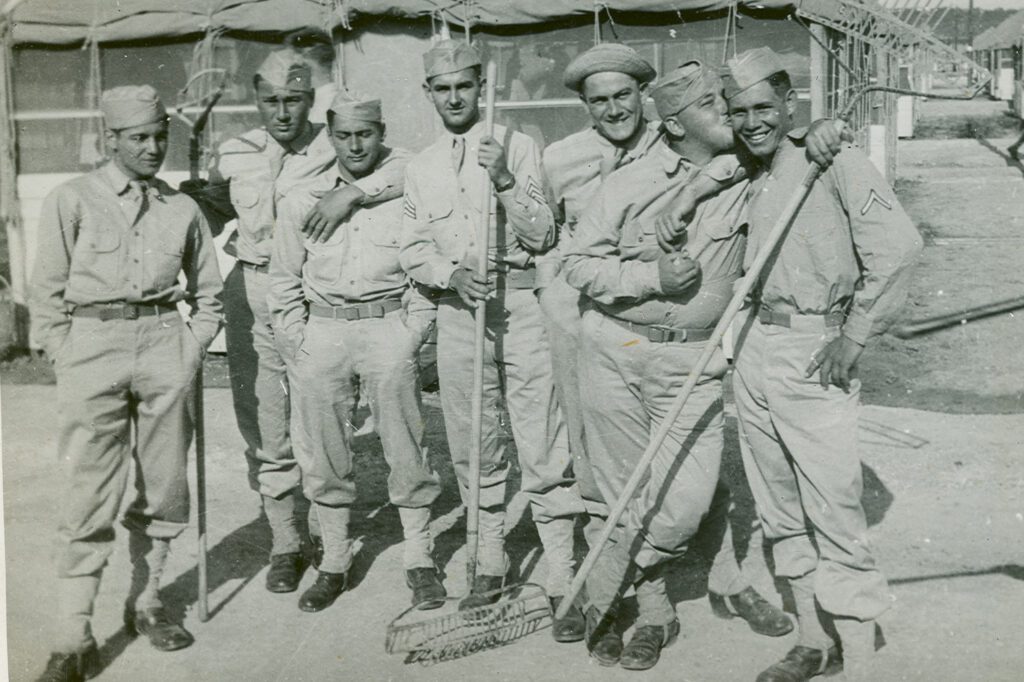 Episode 5: Cajun National Guard (Part I)
Here, we chronicle the Cajuns of the Louisiana National Guard. The 2nd Battalion of the 156th Inf. Reg. (31st Dixie Division) consisted of several companies of guardsmen from the bayou country. Nearly all of them grew up speaking French as their first language. This entire unit spent more than 2 years training together before being shipped overseas as combat military police units. The history of this Cajun Guard unit is particularly unique, as it represented the largest French-speaking American infantry unit within the US military during World War II. In this first of a two-part series, you will hear voices of several of these veterans from New Iberia, Jeanerette, Lafayette, and Breaux Bridge and how they kept their culture and French-language in tact through the first years of the war.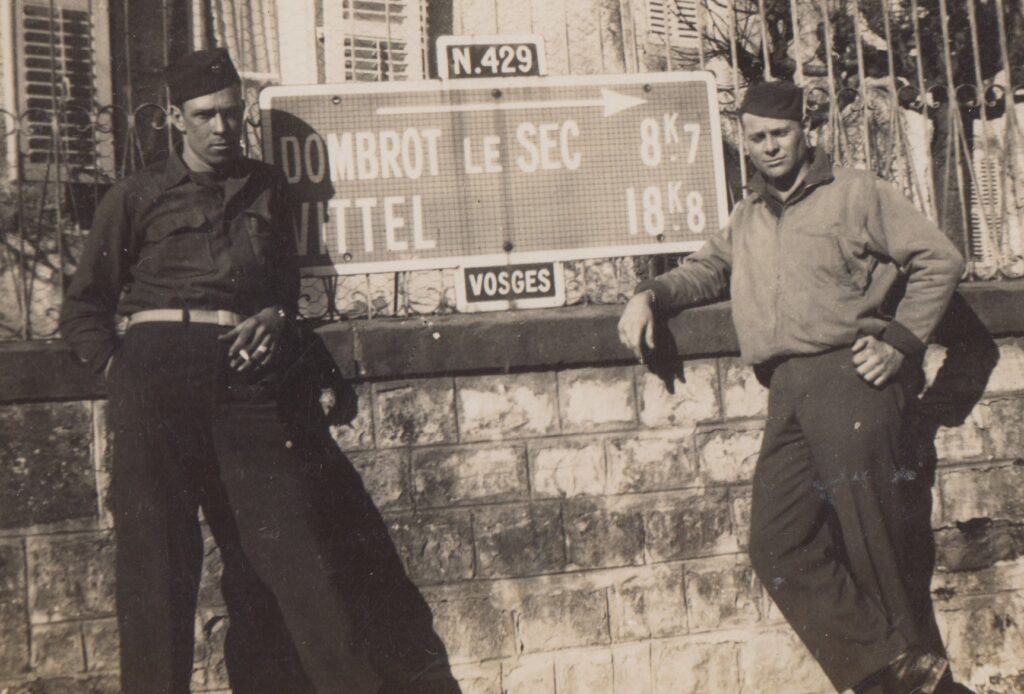 Episode 6: Cajun National Guard (Part II)
In Part II of the Cajun National Guard, we follow these young men to the shores of North Africa, Italy, and Southern France where they served as combat military police. Several hundred Cajuns from the Bayou Country made up the 2nd Battalion of the 156th Infantry Regiment. According to records, the 2nd Battalion was sent to North Africa "due to its French linguistic abilities." These French-speaking Cajuns utilized their language skills in communication, intelligence gathering, interpreting, escort guard duty, transportation, and security. It was in French North Africa where these Cajun "Frenchies" first became highly sought after, and the military found many of them among the rank and file from the Louisiana National Guard.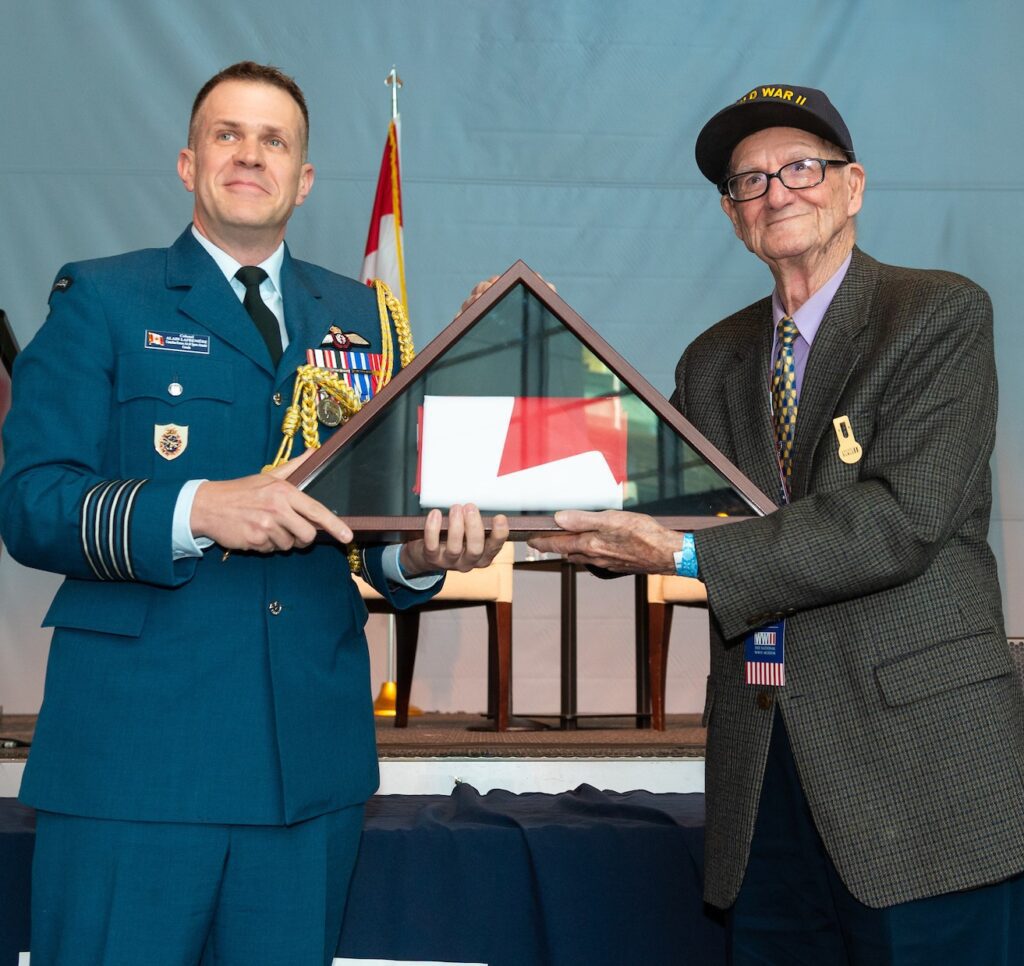 Episode 7: Cajun-Acadiana WWII Commemoration
In this special episode, we revisit the recently-held Cajun-Acadian WWII Commemoration that took place at the National World War II Museum in April 2022. This historic event—20 years in the making—was a collaboration between myself, the Consulate General of Canada, and the WWII Museum in New Orleans. We honored 4 French-speaking WWII veterans; 3 from south Louisiana and 1 from Beaubassin in New Brunswick, Canada. We were joined in the Freedom Pavilion by several dignitaries and guest speakers. It was the first time that the "Frenchies" were recognized on such a grand stage. A link to the hour-long video can be found in the description box of this episode.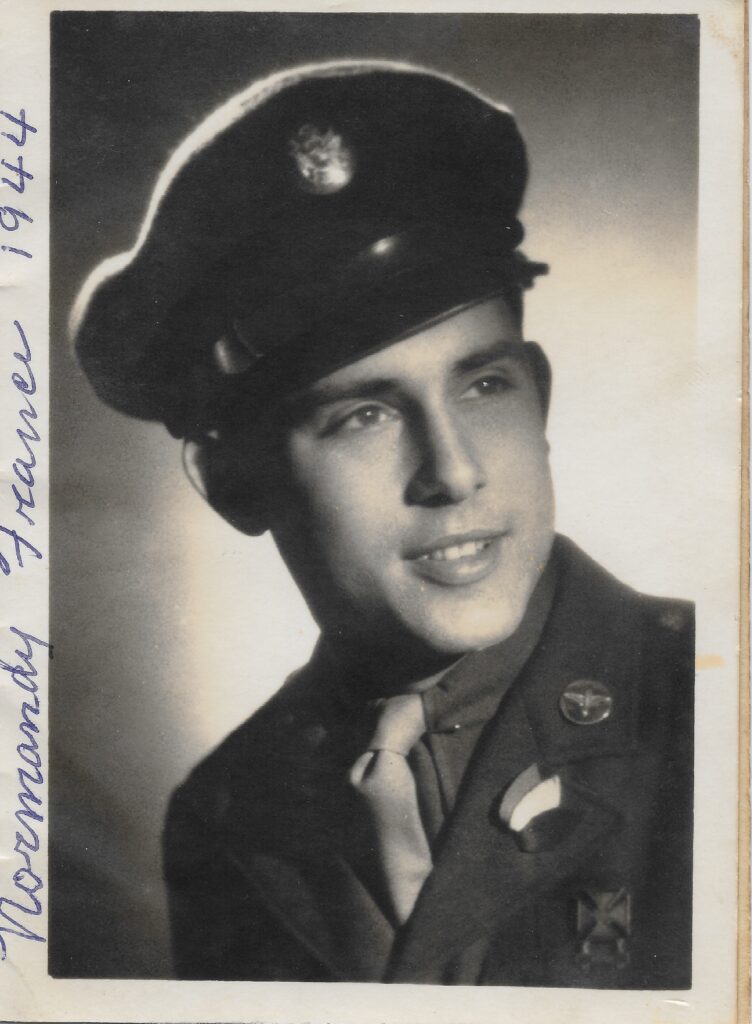 Episode 8: Frenchie in Gen. Eisenhower's Headquarters
Norris Morvant, a WWII veteran from Thibodaux, La, was one of our honorees at the recently held "Cajun-Acadian WWII Commemoration" at the National World War II Museum. He was one of a dozen French-speaking WWII veterans whom I had the chance to interview since resurrecting this long-running oral history project in late 2019. He was assigned to Gen. Eisenhower's headquarters in France as a liaison man with the 89th Compliment Squadron of the 8th Air Corps. His primary mission was to drive across France in a jeep to deliver orders and small equipment to commanders on the field. His Cajun French became a valuable asset on his many backroad adventures.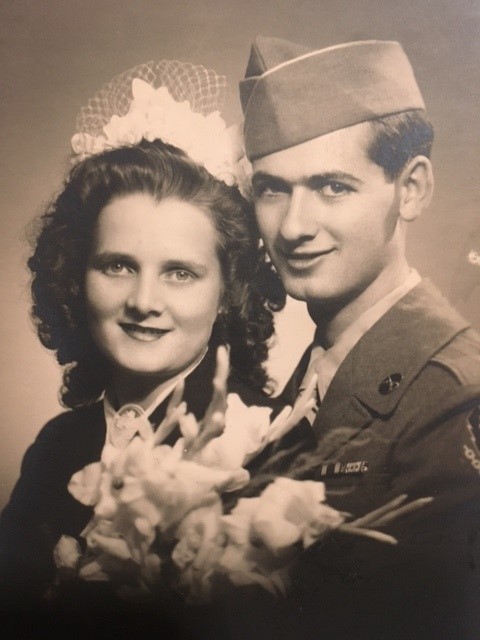 Episode 9: Pointe-au-Chien to Paris (and back)
This is a Frenchie love story, as told by Dennis Neal, a Cajun from Pointe-au-Chien, who met his wife while stationed in France. Dennis was assigned to a military intelligence unit and drove a jeep for two officers who gathered communications from the French underground. While in Paris, Dennis met a French girl, who became his war bride. The couple, and their infant son, returned to Louisiana after the war and lived a quiet, comfortable life in Terrebonne Parish as a bi-lingual family.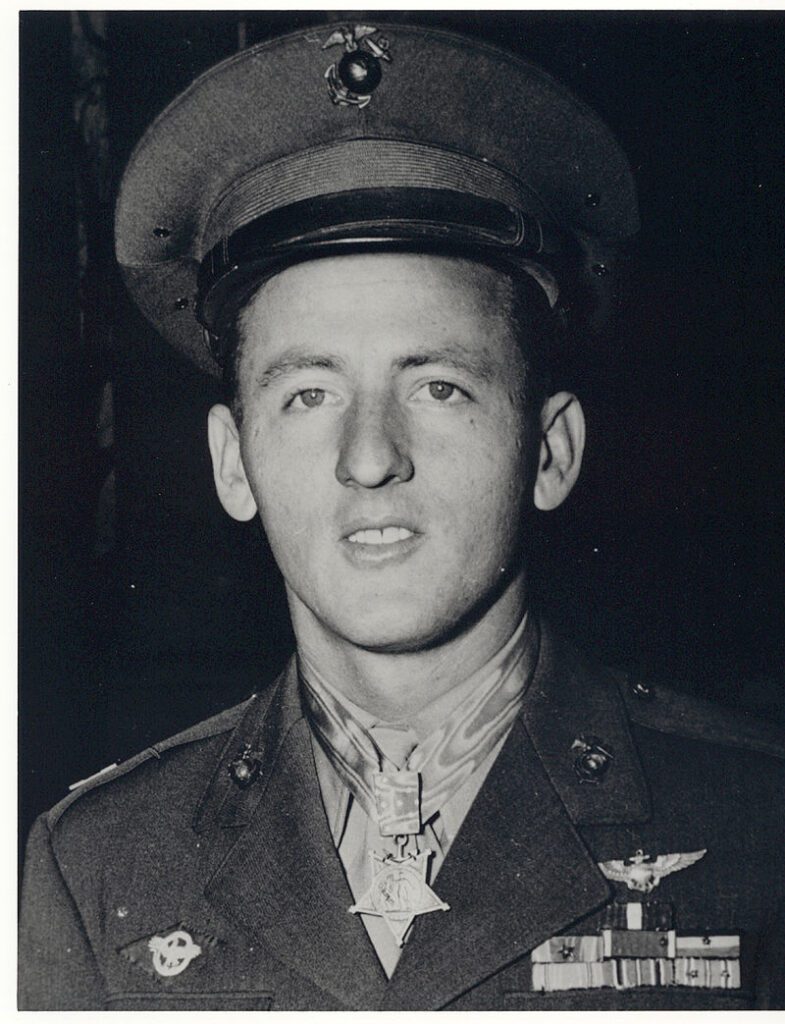 Episode 10: Cajun Ace—the Jeff DeBlanc Story
The Cajun Ace, Jeff Deblanc, shot down 5 enemy aircraft in one engagement in the South Pacific. For this, he was awarded the Congressional Medal of Honor. It's an amazing story of aviation agility, skill, and grit—but it's not the whole story. Enroute over the Solomon Islands, DeBlanc's external fuel tank on his F-4F airplane malfunctioned. He realized at that moment that he would not have enough fuel to complete the mission and make it back to Guadalcanal. But he pressed on anyway knowing that, after the battle, he would have to ditch his plane in the ocean, swim to a remoted island, and survive there until rescued. He was confident in his ability to survive because he was reared in the Atchafalaya Basin swamp and he could speak fluent French and a bit of Spanish to communicate to the natives if he had to. Somehow, some way, he would make it out alive. This is a story about one of Louisiana greatest war heroes and one of the most amazing World War II stories you'll ever come across.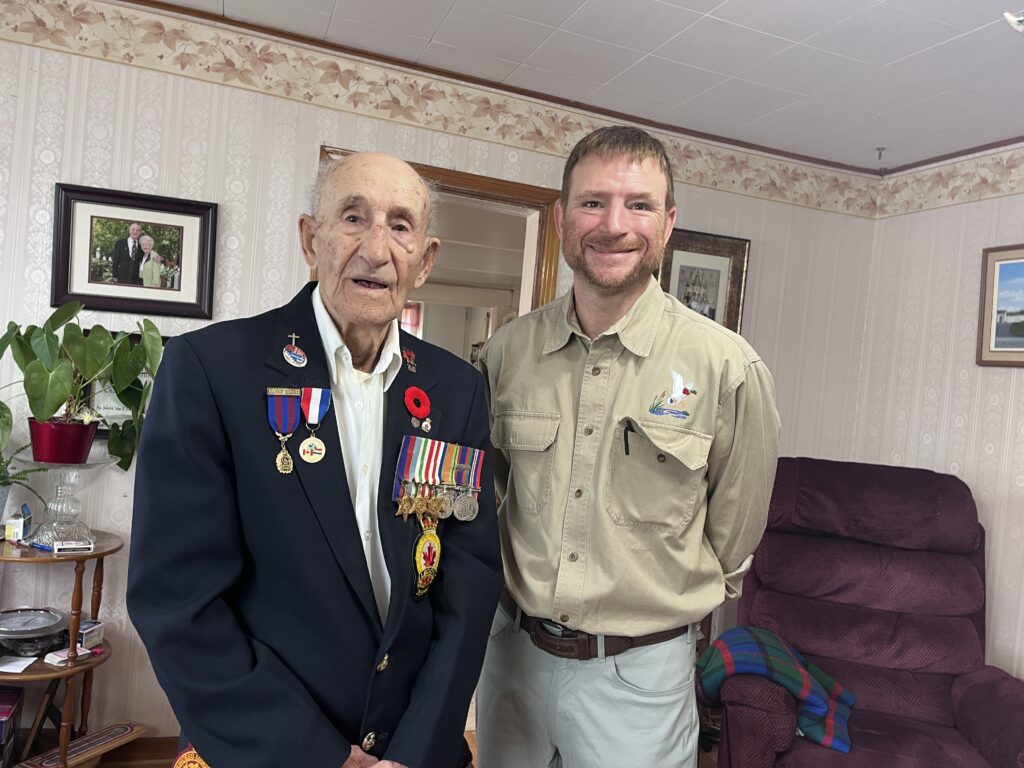 Episode 11: French Acadians of WWII
The stories of the Acadians and Cajuns are intertwined and remarkably similar. In October 2022, I had the honor of traveling to the Acadian heartland in the Canadian Maritime Provinces to interview the last of the French-speaking Acadian veterans of WWII. In this special episode, you will hear stories from the veterans themselves, from family members, and from local experts. Most fought in Italy, France, Belgium, and Holland. Many did not speak good English when they joined, but they learned quickly. The Acadians were dispersed throughout nearly every branch of the Canadian Armed Forces, so learning English in the military was an imperative. Once overseas, however, their French language became valuable in communicating with locals, particularly when they came ashore in Normandy. My journey to Canada to find the last Acadian vets stemmed from the "Cajun-Acadian WWII Commemoration" event at the National WWII Museum in New Orleans in April 2022. You can watch the entire program here: https://www.youtube.com/watch?v=ynrhj8iCU48&t=274s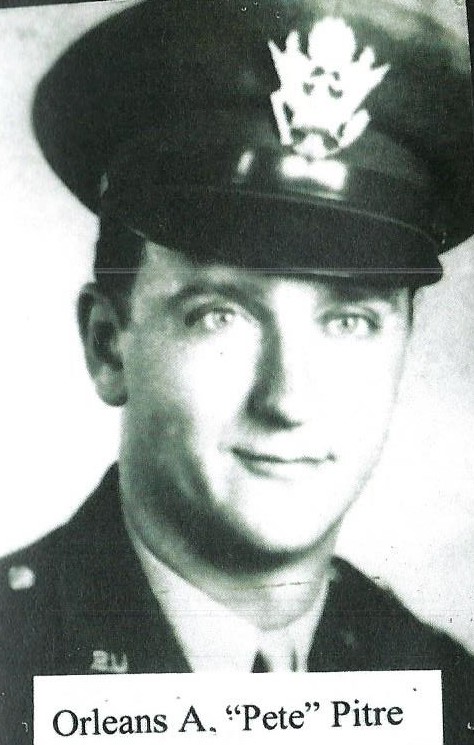 Episode 12: Orleans Pitre, Cajun of OSS
In the mid-night hours of September 10, 1944, Captain Orleans Pitre, a Cajun from Cut-Off, Louisiana, jumped out of an airplane over France with a team of special agents from the Office of Strategic Services. Their mission: to rendezvous with the French Maquis, supply them with weapons, and coordinate attacks against the retreating Germans. Pitre was one of a handful of Cajuns recruited by the OSS because of their French. Their secret missions behind enemy lines during WWII are the stuff of legend. Listen to his amazing story, as documented by his nephew in a 1991 interview.
Stay Tuned For More Episodes of the Frenchie Podcast.